Installing a SSL certificate is a must for an eCommerce website. If you are new to market, hands on or can't afford a good website developer who know how to install one correctly understanding the process can be a good lesson to learn.
Catchup on what is an SSL Certificate learn here
Information you need before starting:

Cpanel hosting access

Magento Admin Panel

Access to one of the follow cName in DNS, folder public_html/ via ftp or Webmaster@yourdomain.com email account

Access to a reliable email account

You'll need to know whether you are running on apache, Nginx, or similar or a windows server.
Step one
As always make a backup, make a backup
Make a backup of your whole cpanel account.
Step Two
Note: I am using the Classic Cpanel Theme you can toggle your cpanel theme from your user preferences panel if you want it to match.
Login to cpanel and navigate to the Security Section and click on SSL/TLS Manager and click to enter your SSL/TLS Manager
Step Three
You need to generate a new Private key for your Cpanel ( Learn more about private keys here). Click on Generate under the Private Keys (KEY) heading to create a new private key.
Select the 2,048Bits Key Size and click generate (If you have multiply certificates you can add a description).
You will then get redirect to a new page which has an Encoded Private Key: all automagically made for you. Copy and paste this key into notepad or similar for the next stage.
Then return to the SSL Manager main page
Step Four
Now we need to generate a CSR or Certificate Signing Requests (CSR) for the SSL provider using our newly generated private key.
Click Generate under Certificate Signing Requests (CSR) heading
Now you will be looking at a page similar to below. The only real tricky part is the domains required section. The reason the domain section is trick depends on what type of SSL you are getting. Most websites can get away with a single domain SSL. The tricky part comes when you need to cover multiple sites in the same hosting account and you want them on the same SSL certificate so you will need a Multiple Subdomain SSL or Multi Domain SSL. I will cover EV SSL another day in depth, however they are pretty much the same, but they require a hell of alot more info to setup.
Note: A Single domain is either yourdomain.com or www.yourdomain.com
So if this is a standard ecommerce website a single domain will do the trick normally. It is very important you check to see if you website is redirecting to www. or just your domain.
Example
http://mebsites.com
http://www.mebsites.com
You need to enter you domain as it is appearing in your url or you will need to reissue the cert or change your .htaccess file or dns to match it later.
Fill out the rest of the forms make sure you note your passphrase some SSL sellers require it. Click generate at the bottom of the page and you will have your CSR to order a new SSL or reissue one. You will now be redirected to the CSR page.
Step Five
Copy and Paste your CSR (All the info in the red square above)
Now you need to go to your friendly SSL certificate seller https://cloud.mebsites.com and order a single domain SSL.
We will select a Comodo Positive SSL. You will need to purchase your SSL before you can issue it (this is pretty universal). I'll wait why you do this....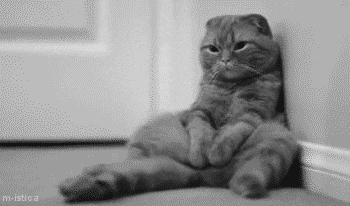 Part of the ordering process maybe selecting what type of validation you want to use. Be Careful to get this part right, as it can be a real pain to redo it later.
This is where you will need to choose email (this you will need a webmaster@yourdomain.com email address), DNS or HTTP. You will also be promoted to copy and paste your CSR in sometimes. If not after the order is processed you will need to activate or select manage to Validate then order your SSL for reals.
I believe the webmaster@ email validation is the fastest and easiest method for normal folks. However http and dns aren't to bad either.
Once you have filled out your details you will then need to validate your SSL via email so keep an eye out in your email or the issuer will check your dns or http and issue the SSL to the email you gave them.
SSL has arrived
When the SSL arrives download the .zip file and extract it.
Open the file type security Certificate, normally name yourdomain_com, in your favourite text edit (not MS WORD!).
Copy and paste the whole cert
Open your cpanel SSL/TLS Manager up again and click on manage SSL Sites under the * Install and Manage SSL for your site (HTTPS)* heading. And follow the instructions in the picture below.
Now to test the certificate is correctly installed go to this website SSL shopper
Scroll to the bottom of the page and use the check your website form to check your SSL installation
If you have done everything correctly you will see something like this
For additional help contact Mebsites.com